BRAKE POWER DISC MHR ext. Ø 200 - thickness 4 mm
for PIAGGIO ZIP SP 50 2T LC <-2000
62 9078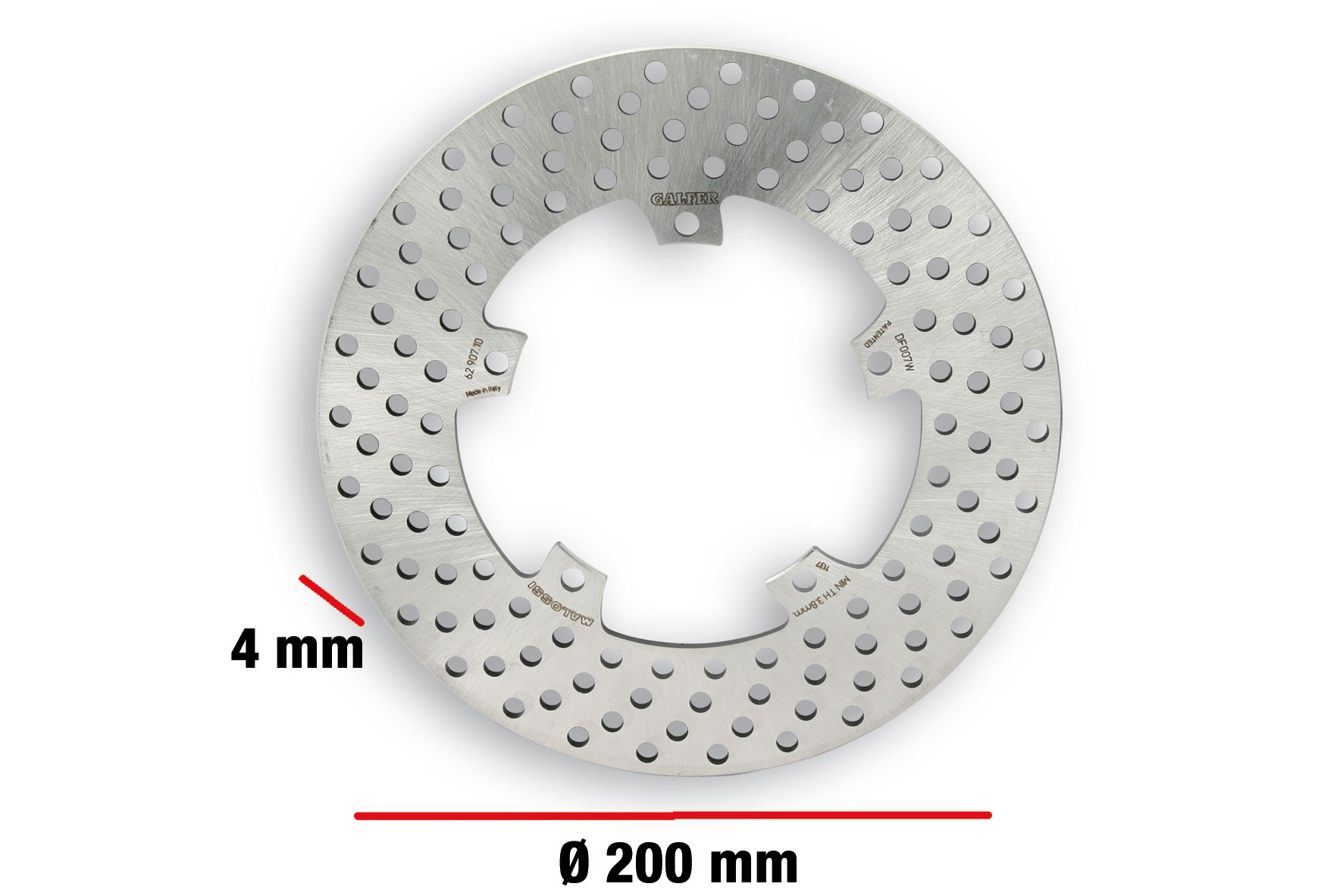 NOTE: Front - for vehicles PRODUCED 1996 -->
Description
Malossi has designed and developed this brake disc for the latest generation of scooters.
This brake disc represents the highest technology in the industry:
cut with a laser to respect the strict tolerances imposed
the friction surfaces must respect very strict parallel and roughness tolerances
the ventilation holes have been developed to ensure constant performance even under extreme conditions.
Material
Special stainless steel expressly formulated and developed to create the Brake Power Discs, to ensure:
high resistance, to achieve thinner and hence lighter discs
absolute resistance to corrosion, atmospheric agents and wear
high friction coefficient to allow extraordinary braking efficiency and smooth brake progression
Produits réservés exclusivement à la compétition dans les lieux réservés pour et suivant les dispositions des autorités sportives compétentes. Nous déclinons toutes responsabilités en cas d'utilisation inadéquate.
Makes and Models
BRAKE POWER DISC MHR ext. Ø 200 - thickness 4 mm