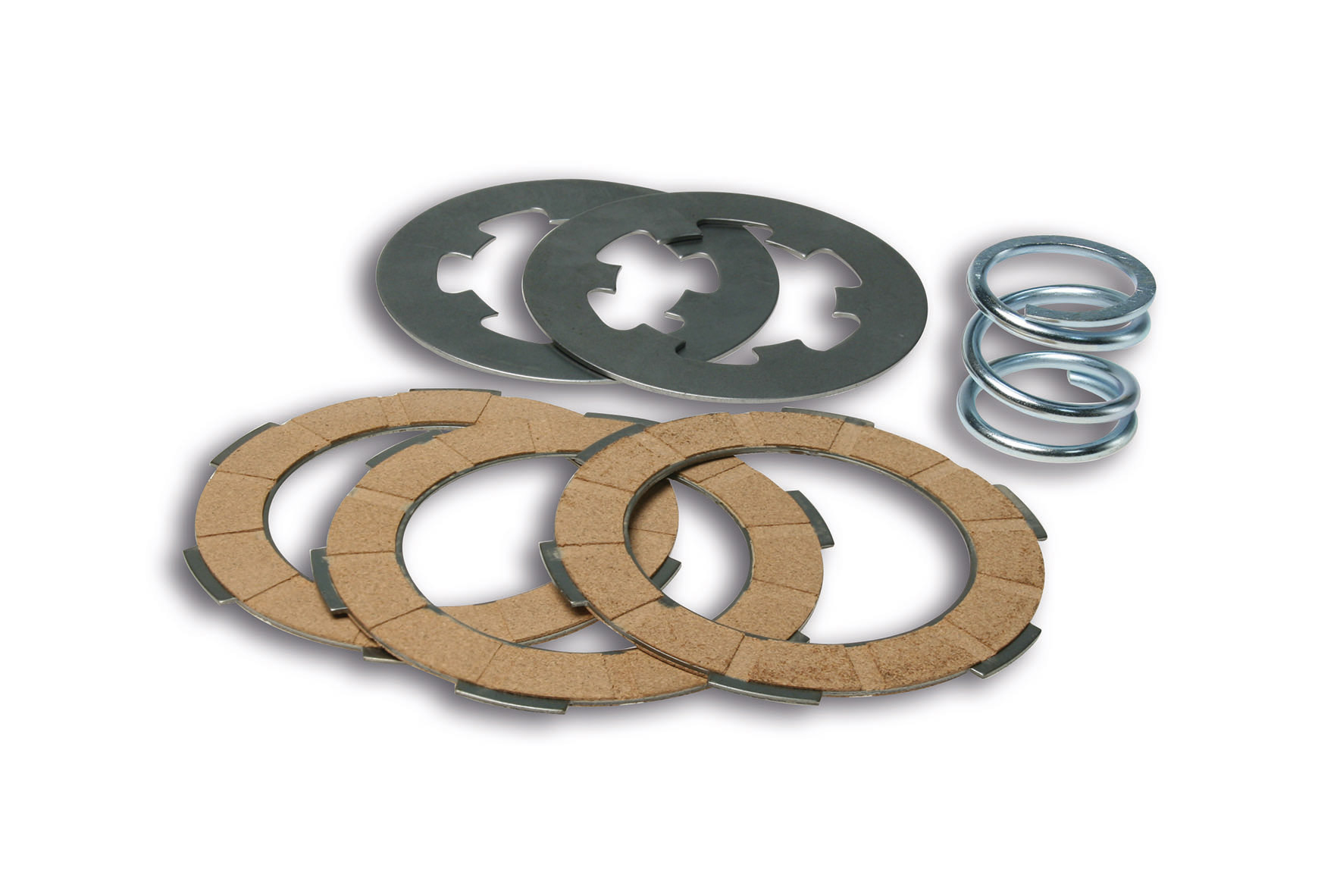 Description
SPORT versions are intended to replace original parts in order to improve clutch performance, as regards modulation and consistency.
MHRversions are specifically designed for competitions and for the most demanding customers. They have friction materials made of blends without cork and rubber which allow an extreme use causing no problems of sticking and slipping.
Designed to satisfy riders? needs, MHR TEAM versions were developed by Malossi technicians in close co-operation with riders directly on the race track. Made of special friction materials with no cork and rubber, thus being particularly well performing, they ensure maximum performance consistency even under extreme riding conditions.
Produits réservés exclusivement à la compétition dans les lieux réservés pour et suivant les dispositions des autorités sportives compétentes. Nous déclinons toutes responsabilités en cas d'utilisation inadéquate.
Makes and Models
CLUTCH DISK KIT P.APE/ VESPA 50- ET3/ETS/PK 125
Spare parts
CLUTCH DISK KIT P.APE/ VESPA 50- ET3/ETS/PK 125