EXHAUST SYSTEM VESPA RACING MHR
for VESPA ET3 Primavera 125 2T
3216857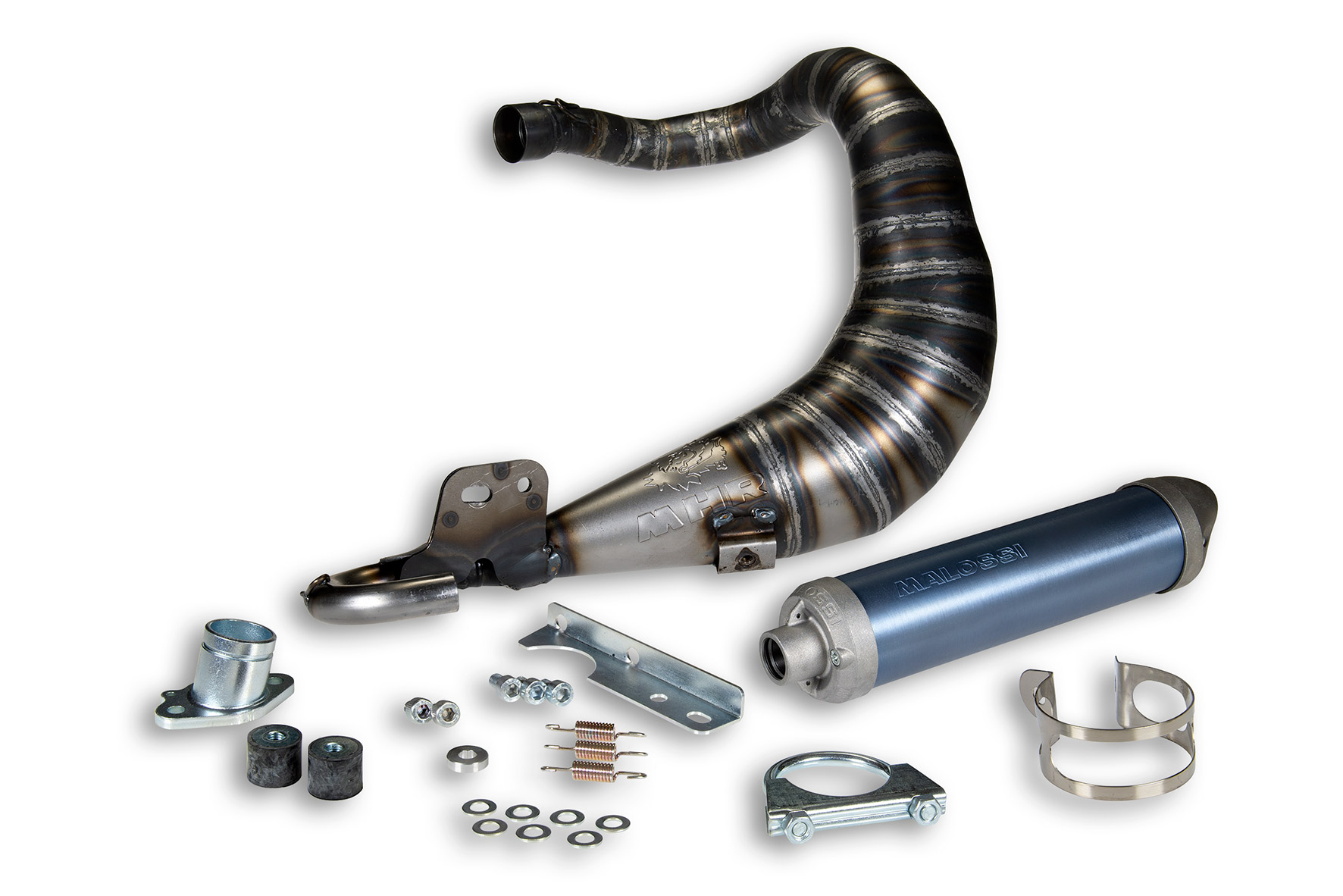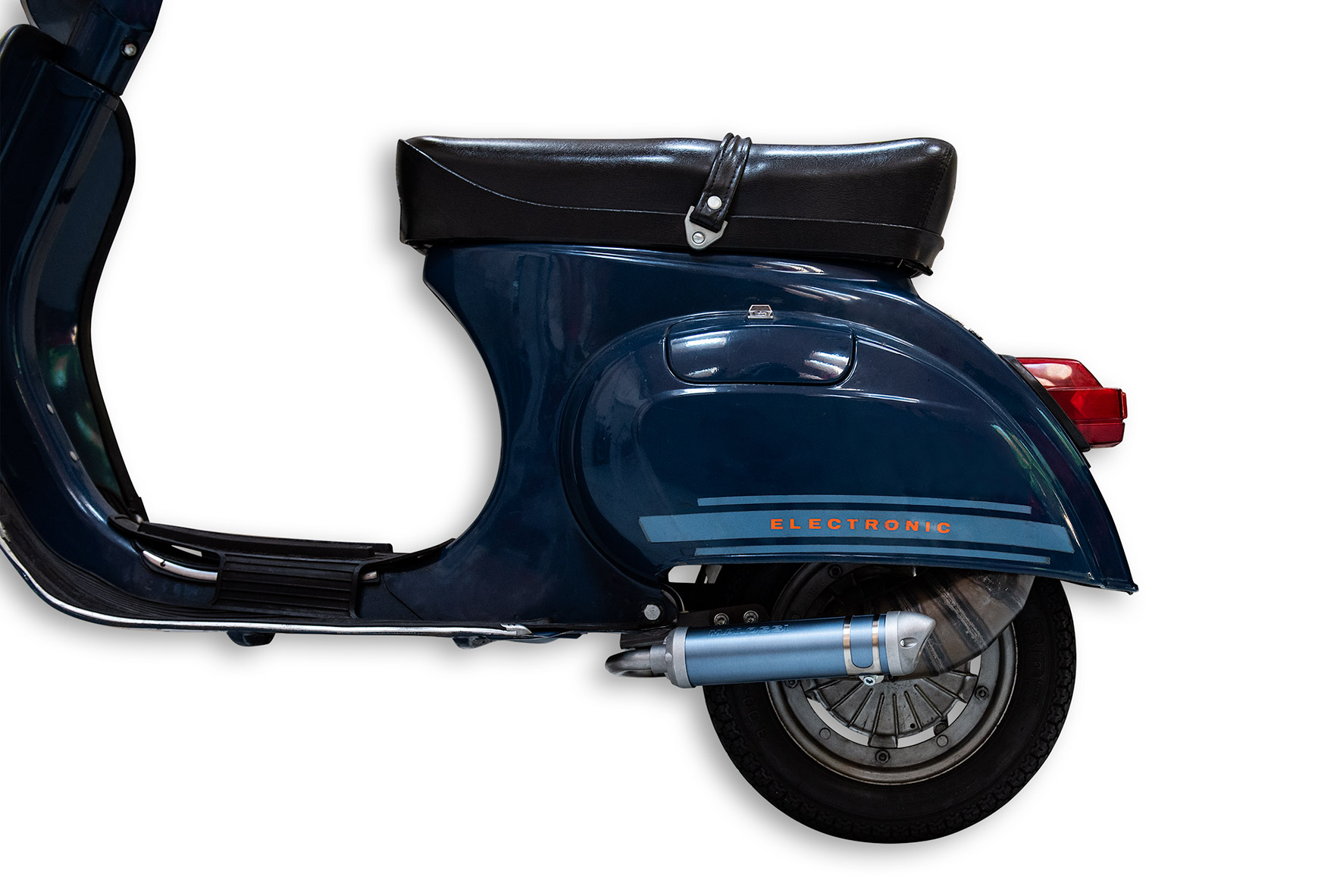 Description
EXHAUST SYSTEM VESPA RACING MHR
This is an essential component for tuning the vehicle, designed especially to give the motor optimum power increase at medium and high revs. Thanks to the sophisticated systems available to our technicians and the decades of experience in planning and producing exhaust systems, Malossi has created this masterpiece. The new MHR Exhaust for Vespa ET3, especially designed for use with our 3115829 cylinder kit gives the highest possible power from the highest revs making it one of the most high-performance exhausts available. The big advantage of this exhaust system lies in its specially designed routing, meaning it can be fitted WITHOUT CUTTING THE CHASSIS: in any operating configuration and motor casing position this exhaust fits to the vehicle without any harmful contact points that would require the user to modify the chassis of their beloved Vespa. The muffler cone has been divided, taking advantage of the experience gained from the most high-performing motor ever produced by Malossi: the RC-One 94 cc; this has given us the opportunity to further increase the field of use, increasing performance by more than 1 HP at the highest revs, when normally the motor drastically loses performance once the maximum rated output is reached.
Technical features
Exhaust
Designed to be fitted without any chassis modifications. Made from special steel sheeting (0.8 mm thick), obtained from robotised T.I.G. and M.I.G. welding, and manual oxy-fuel welding beaten by hand. Transparent paint.
Manifold
Specific for Malossi cylinder kit 3115829; flange with support spring anchoring flaps (there is no longer any need to drill the cylinder wings to connect the springs), high-precision laser profiled, inclination calibrated and welded to the manifold.
Nozzle
With an opening calibrated to obtain the maximum available counter-pressure.
Silencer
Aluminium, anodised Nitro blue with can integrated to the bottom of the exhaust for a more exciting design.
Connection to exhaust system
Connected with a high-precision, laser cut folded bracket, connected to an anchoring ring on the chassis arm; motor vibration is dampened by two silentblocks between the arm and the exhaust, ensuring a longer life.
Produits réservés exclusivement à la compétition dans les lieux réservés pour et suivant les dispositions des autorités sportives compétentes. Nous déclinons toutes responsabilités en cas d'utilisation inadéquate.
Makes and Models
EXHAUST SYSTEM VESPA RACING MHR