RADIATOR MHR TEAM PIAGGIO ZIP SP 2001--> - W 335xH 220 THK 51 mm
for PIAGGIO ZIP SP 50 2T LC 2001->
7115431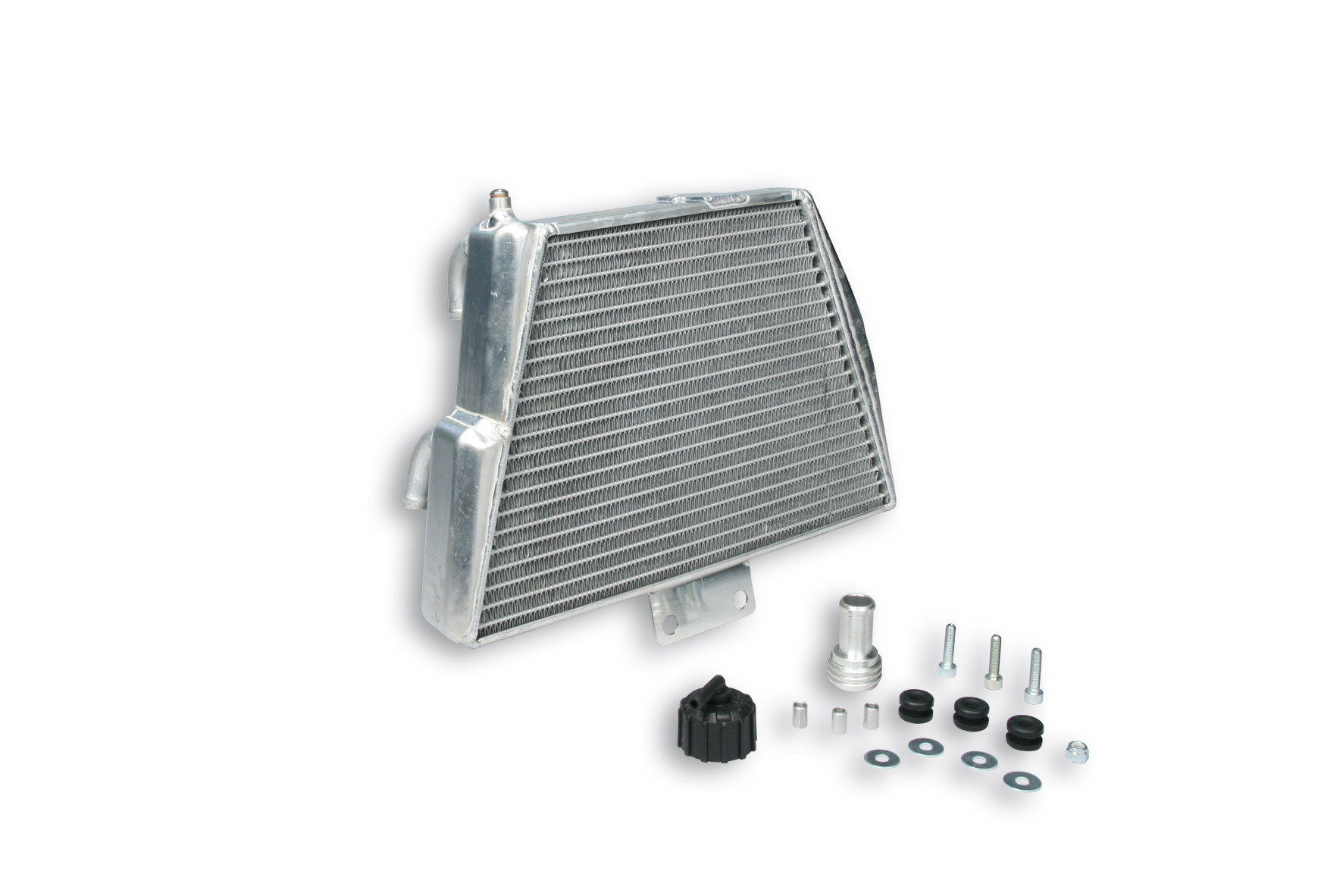 Description
MHR Team aluminium RADIATORS

Malossi has studied and designed a complete line of special aluminium radiators for racing scooters.

Malossi MHR Team radiators are made with radiant packs having an increased surface, capable of ensuring a high-efficiency thermal exchange by maintaining a cooling liquid temperature within an optimal range, even in the most heavy-duty conditions.
MHR Team radiators are supplied complete with all the components that allow an easy fitting on racing scooters.










Produits réservés exclusivement à la compétition dans les lieux réservés pour et suivant les dispositions des autorités sportives compétentes. Nous déclinons toutes responsabilités en cas d'utilisation inadéquate.
Makes and Models
RADIATOR MHR TEAM PIAGGIO ZIP SP 2001--> - W 335xH 220 THK 51 mm
Spare parts
RADIATOR MHR TEAM PIAGGIO ZIP SP 2001--> - W 335xH 220 THK 51 mm