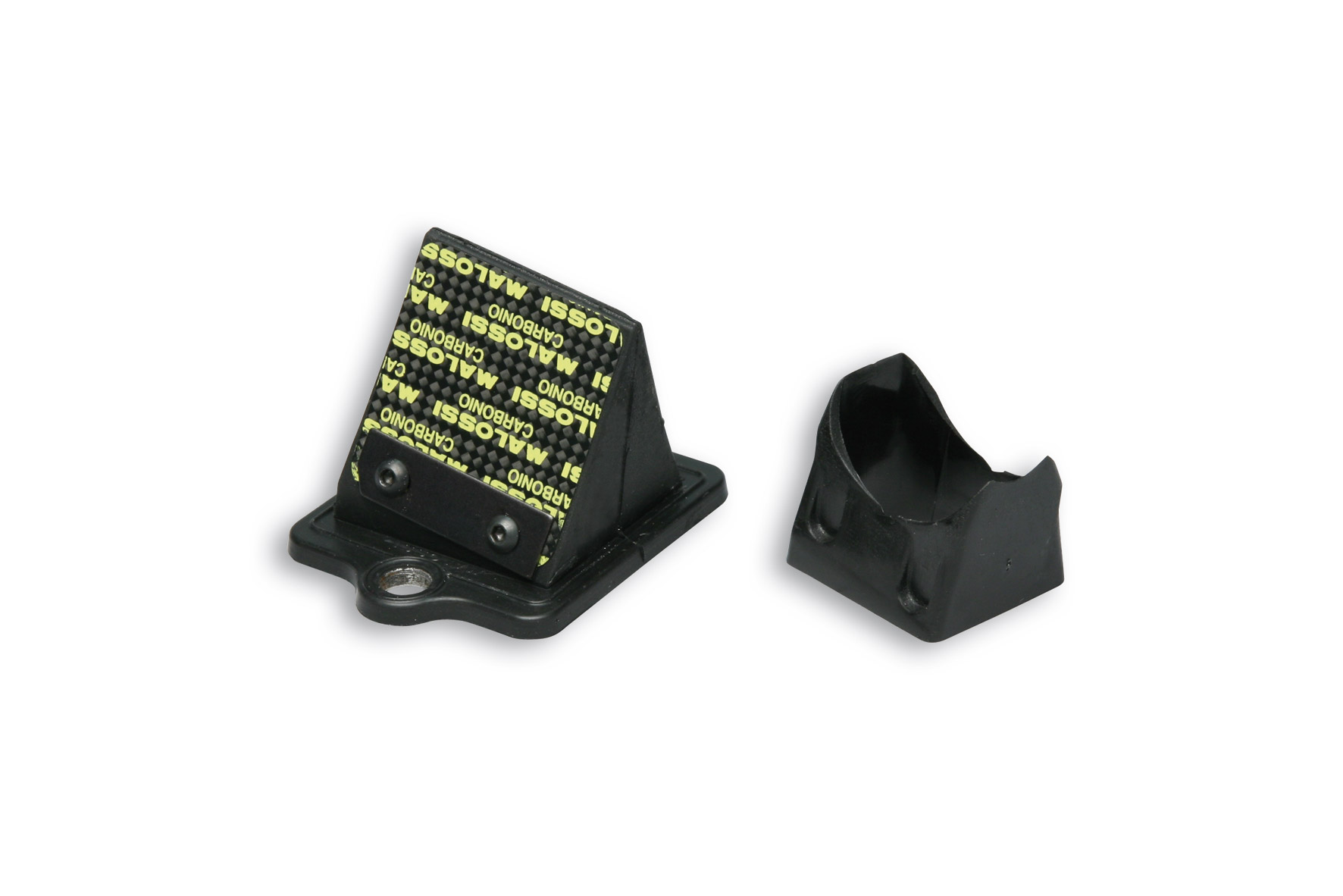 NOTE: for the ASSEMBLY MODIFY the CRANKCASE
Description
Straight from race tracks here is the new MHR TEAM Malossi VL16 valve!
This new reed for Piaggio engines valve was designed to optimize the new BIG BORE cylinder kits equipped with Ø 28 carburettor kit.
Technical features
42% oversized valve
One-reed structure
Valve with 0.30 mm carbon fibre reeds
Without internal divider
Equipped with internal element to improve the fluid dynamics of the reed
NB: in order to fit this new reed valve it is necessary to do a mechanical removal on the crankcase.
Produits réservés exclusivement à la compétition dans les lieux réservés pour et suivant les dispositions des autorités sportives compétentes. Nous déclinons toutes responsabilités en cas d'utilisation inadéquate.
Makes and Models
REED VALVE VL16 CARB.petal th.0,30 MHR TEAM
Spare parts
REED VALVE VL16 CARB.petal th.0,30 MHR TEAM