WHOOP DISC brake disc ext. Ø 190 - thickness 3 mm
for YAMAHA AEROX 50 2T LC euro 0-1
6213292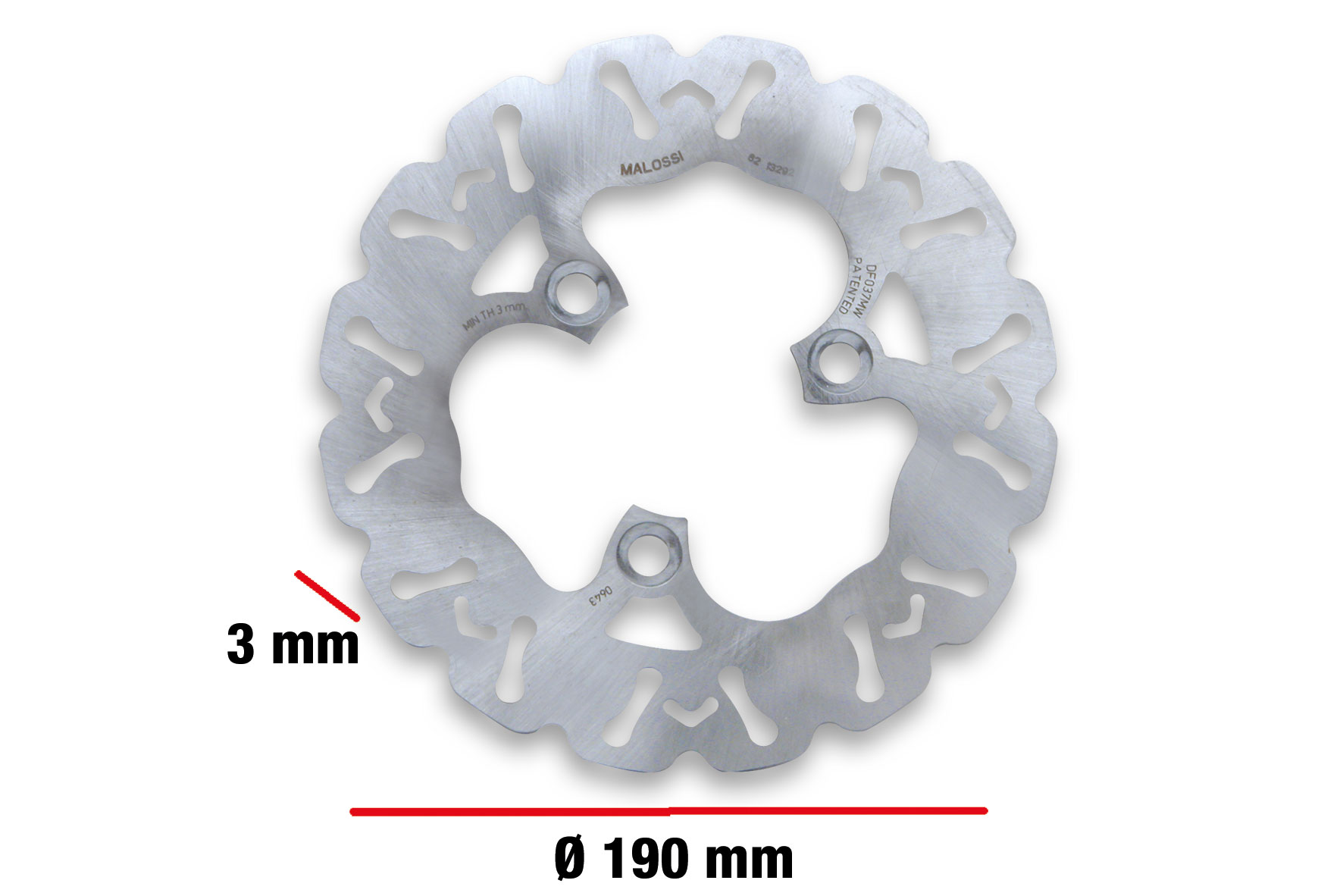 The product has LOW AVAILABILITY.
Description
WHOOP DISC
Disk Brakes
The "Newest Generation of Disk Brakes". Light, non corrosive, non-warping, anti-stress. Studied for prolonged use in all weather conditions and types of terrain.
The "WHOOP DISCS" were exposed to numerous tests during competitions, giving Malossi technicians an opportunity to fine-tune the disk brakes for various scooters.
The "WHOOP DISC" paired with Malossi BRAKE PADS guarantee a progressive and secure braking even under extreme conditions.
Technical features:
Stainless steel disk, laser cut, hardened and surface machined
Profile designed using CAD to insure complete scraping of the brake pad, the elimination of brake dust, and the removal of water and mud during braking
Surface area doubled to lower the disk's working temperature
Produits réservés exclusivement à la compétition dans les lieux réservés pour et suivant les dispositions des autorités sportives compétentes. Nous déclinons toutes responsabilités en cas d'utilisation inadéquate.
Makes and Models
WHOOP DISC brake disc ext. Ø 190 - thickness 3 mm