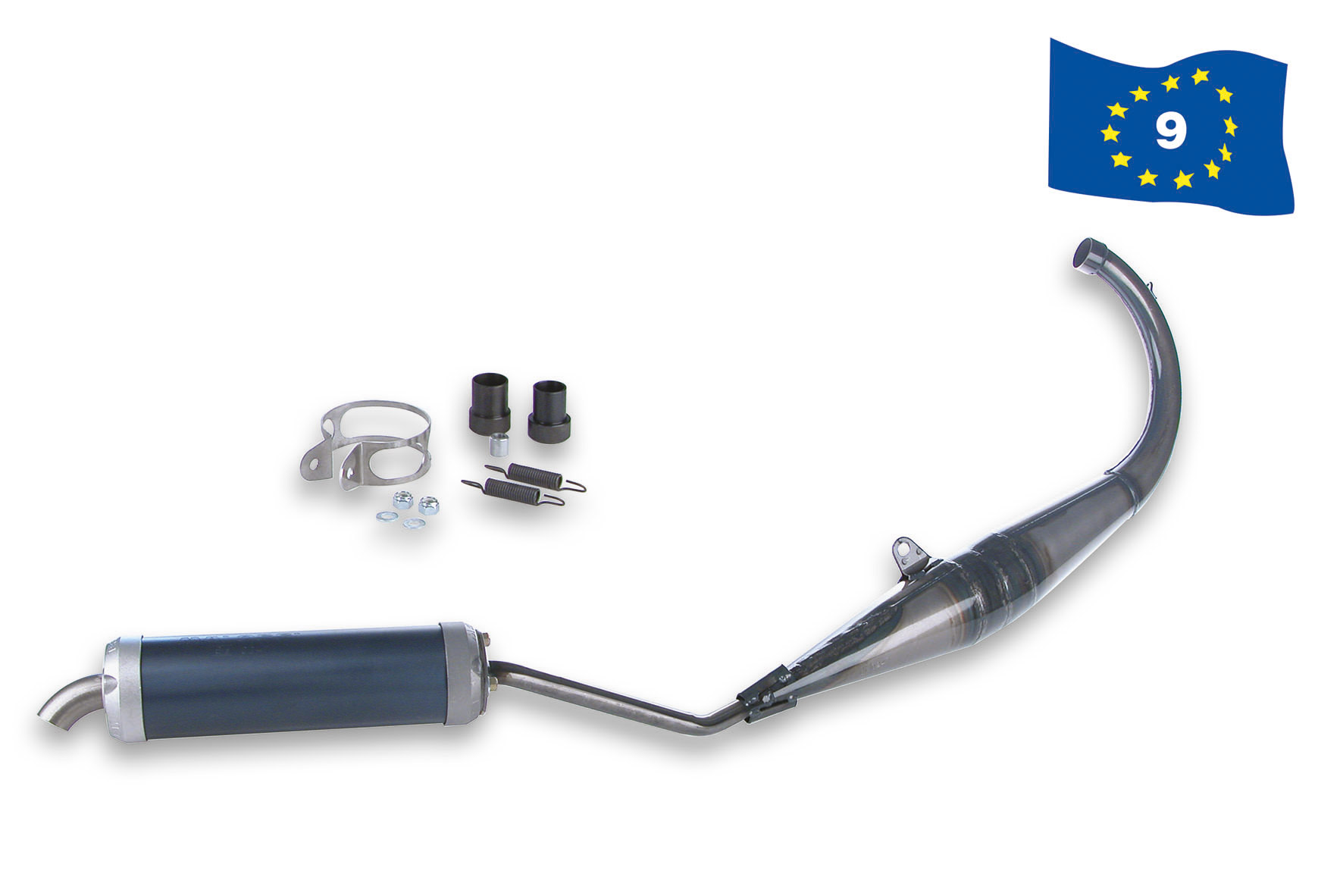 The product has LOW AVAILABILITY.
Description
The engineers at Malossi R&D Department have improved the vehicles performance according to laws and regulations after strict testing with sophisticated and modern equipment.
The GP MHR REPLICA exhaust systems address a sporting and demanding customer; they personalize your vehicle with elegance and with a "performance sound", completing the thermodynamic cycle of the famous Malossi MHR REPLICA cylinder kit.
TECHNICAL FEATURES
EXHAUST in special sheet steel (1 mm thickness), manufactured using robotic T.I.G. and M.I.G. welding of cone sections. The exhaust feature silencing baffles, aluminium alloy mounting brackets with vibration isolaters. Clear-coat finish.
SILENCER in aluminum, anodized in Nitro blue.
Produits réservés exclusivement à la compétition dans les lieux réservés pour et suivant les dispositions des autorités sportives compétentes. Nous déclinons toutes responsabilités en cas d'utilisation inadéquate.
Makes and Models
EXHAUST SYSTEM GP MHR REP. homologated
Spare parts
EXHAUST SYSTEM GP MHR REP. homologated