MILIT. GREEN T-SHIRT MALOSSI griffe (LONG sleeve) - BAR CODE ( S )
4115282.G3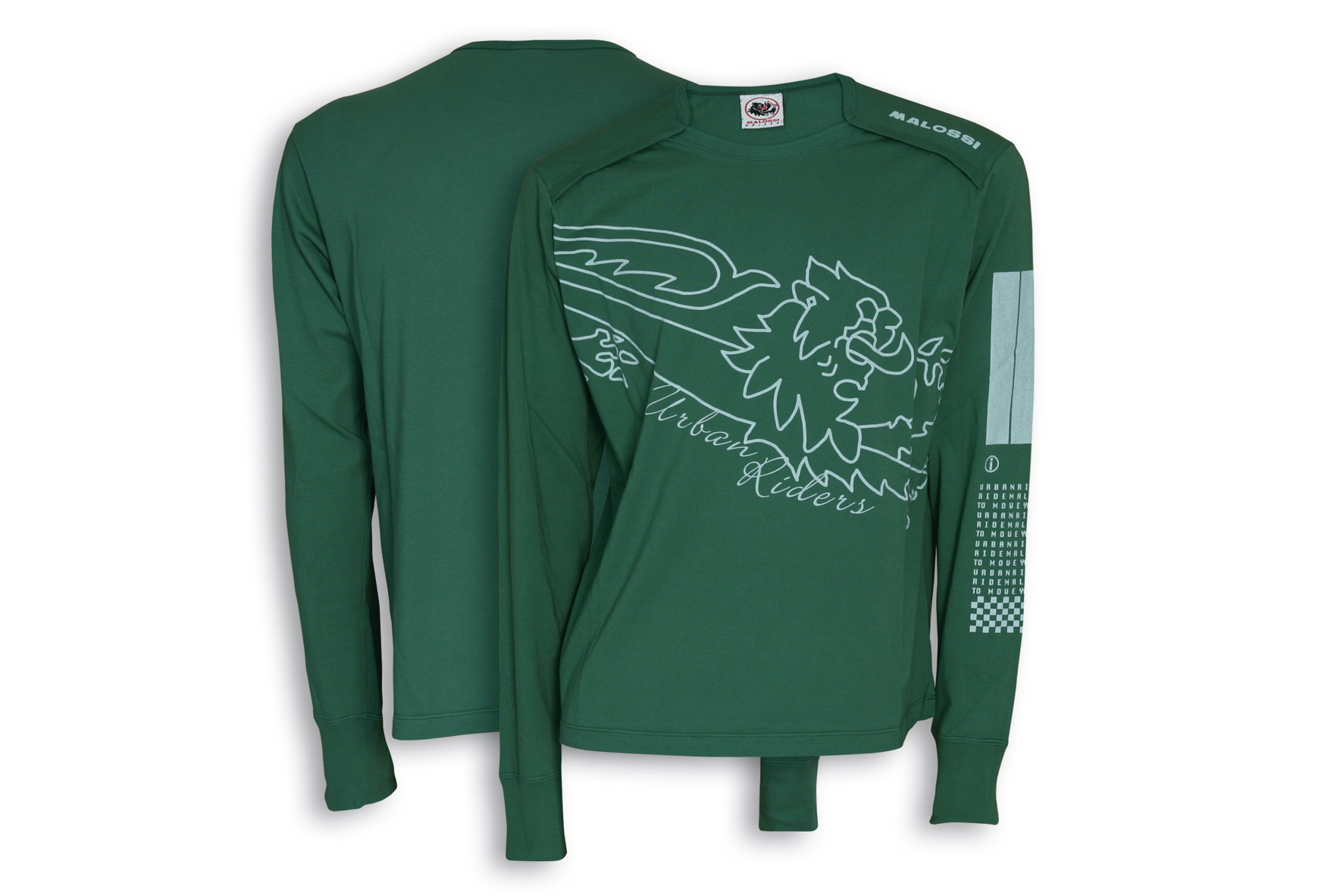 The product has LOW AVAILABILITY.
Description
Long sleeve T-shirt, 100% cotton, slim fit, enzyme treatment. "Malossi" lion print in front. "Malossi" logo print on the shoulder and bar code print on the sleeve.
Produits réservés exclusivement à la compétition dans les lieux réservés pour et suivant les dispositions des autorités sportives compétentes. Nous déclinons toutes responsabilités en cas d'utilisation inadéquate.