RED FILTER E18 Ø 42/50/60 PHBH - MIKUNI - KEIHIN
0417232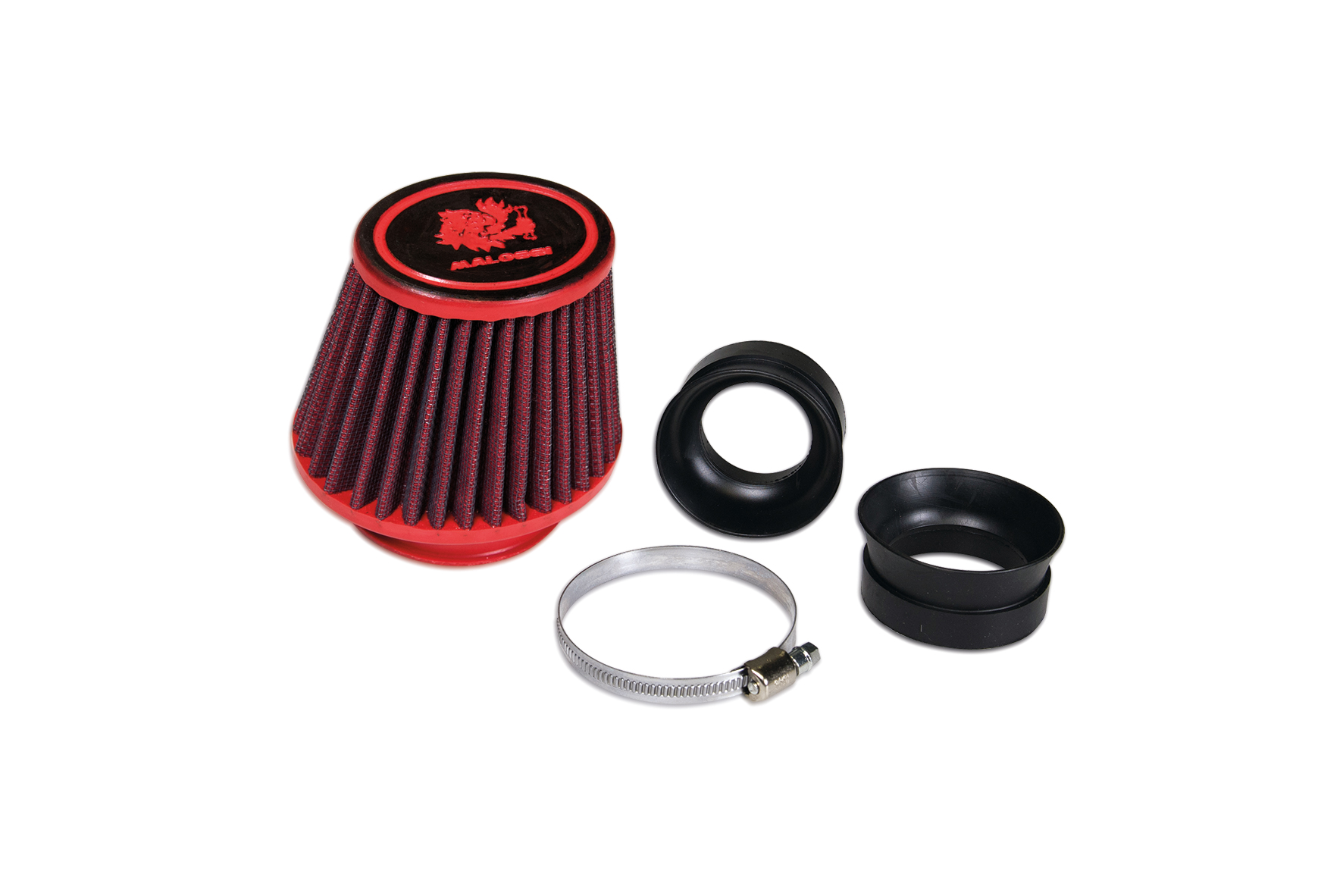 Description
With the introduction of the sport air filters E18, Malossi has widened its range of products with a new range of highly performing and resistant air filter.
The E18 filters are champions as for versatility: as a matter of fact, although they are specifically designed for four-stroke engines, they are incredibly efficient even if applied to two-stroke engines. They are available in two different sizes (95 and 125), they may be adapted to any type of vehicle, owing to the oval tapered structure, able to facilitate their correct positioning and to the various types of connections available, snap-fit or threaded.
Implemented with cotton weaves, featuring long greased multilayer fibres, these filters have a perfect structure to keep any impurity out of the engine. Externally and internally, the fibres are protected by an aluminium mesh, which acts as a flame break, assuring maximum safety and, at the same time, the perfect direct air flow.


Code
Ø Inlet mm
Carburettor
Conical and elliptical centred shape
B
Clamp fixing

0417255



60

Dell'Orto:

Threaded PHBG 15-21
Threaded PHBL 20-26
With Dell'orto connectors, art. B10323-B09814 supplied with the kit

0417233
42 / 50 / 60

Dell'orto PHBH
Mikuni, Keihin carburettors and differrent applications


0417254
60

Dell'Orto:

Threaded PHBG 15-21
Threaded PHBL 20-26
With Dell'orto connectors, art. B10323-B09814 supplied with the kit

0417232
42 / 50 / 60

Dell'orto PHBH
Mikuni, Keihin carburettors and differrent applications

Products reserved exclusively for competitions in places intended for them in accordance with the provisions of the competent sports authorities. We Disclaim all liability for improper use