V FILTER right side variator air filter
0415216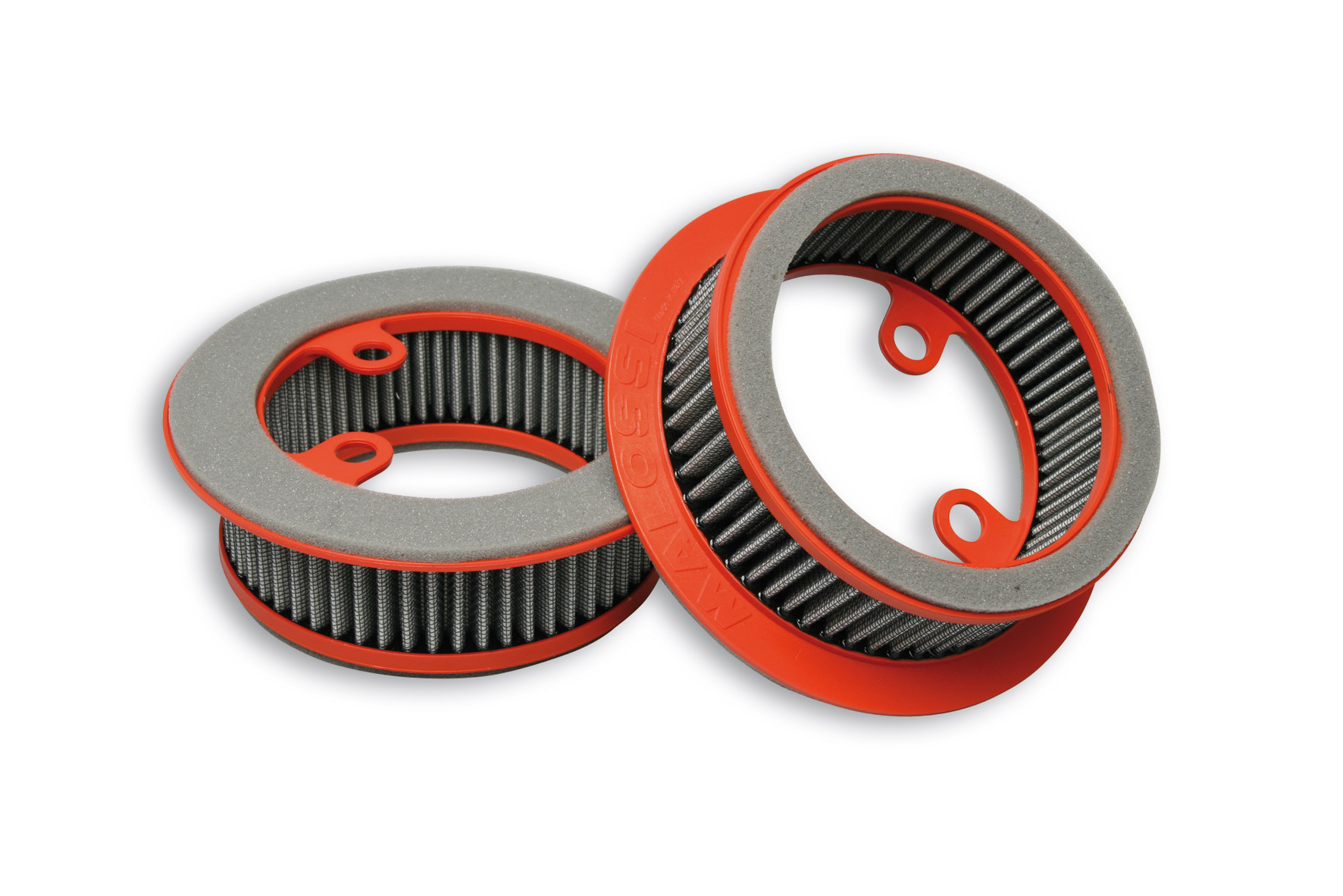 Description
Malossi is glad to present the new right side variator air filters.
These filters show a completely renewed architecture as well as a red-colored compact polyurethane structure.
Their greater air fl ow provides a better performance of the CVT group.
Not least, they offer a long-life guarantee, since they are washable and reusable.
Technical features
High air flow
Multilayer long fibre cotton gauze, non-oiled, and sandwiched between two epoxy-coated aluminium wire screens. Encased in a polyurethane frame, 30 Kg/m3 adhesive based, insuring an excellent seal
Washable and reusable
Products reserved exclusively for competitions in places intended for them in accordance with the provisions of the competent sports authorities. We Disclaim all liability for improper use
Makes and Models
V FILTER right side variator air filter